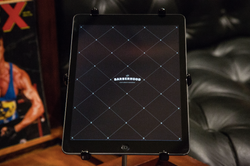 The Barberhood
ZOOM Styling Tutorial - Hair, Beard or Shave
A 15 minute ZOOM consultation with an expert Barberhood barber to help you manage your hair from home. These tutorials are useful to tame your hair for online work meetings, interviews, dates and general maintenance.
Our barber can step you through what products and techniques to use at home, provide helpful information on using clippers and razors to line up your beard and remove excess hair from your neckline. Informal tips and tricks on getting the best out of your products, product recommendations for your hair type and useful techniques to style and blow-dry your hair.  
You can use this time to ask an experienced barber whatever you want to know about styling, shaving or trimming your hair.
Consultations are available 9am - 5pm Mon-Fri AEST. Once you purchase your consultation online we will be in touch to provide you with all the details required for your ZOOM appointment.