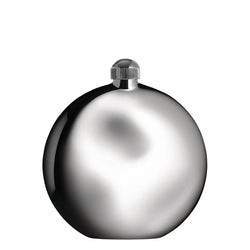 Alessi
Shot Hip Flask
From the design of LPWK and Paolo Gerosa the Shot flask was created. A redesign of an ancient object, rethought for those who travel, love adventure and outdoor life. 
A creation that is perfect to give oneself or gift on to others. 
Made of stainless steel 18/10, Shot is complemented by a funnel that simplifies filling.
Capacity: 15cl
Shop our range of Alessi objects to add functional, yet aesthetically pleasing items to your home.