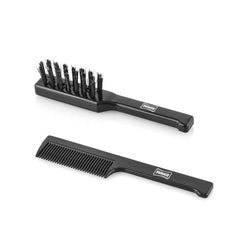 Proraso
Moustache comb and beard brush
This brush works as both a beard and moustache comb in a compact size perfect for traveling or carrying around in your pocket. 
112mm brush with a 45mm brush head
2 in 1 design
This comb and brush can also be used for your hair, depending on your length.
A great gift for yourself or someone else that travels a lot or needs a compact brush to take to work or the gym.