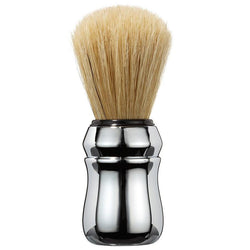 Proraso
Large Pure Bristol Shaving Brush
The Italian made brush has a chrome handle and a Boar Bristle Brush. The unique design makes this shaving brush perfect for more hard soaps. 
A great gift idea to introduce into any gentleman's grooming regime.
Ensure you store your brush hanging on a shaving brush stand.
Rinse your brush thoroughly after use to remove all soap. Shake your brush to remove all excess water from the bristles.