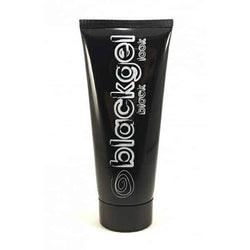 Blackgel
Blackgel 100ml
BlackGel is a styling gel that gives an intense and immediate touch of colour to grey hair. 
Suitable for all hair types, it models and fixes the hair in a natural way.
Alcohol-free
Medium hold 
Washes out easily 
Instructions:
Apply the product on washed and damp hair and shape at will. It leaves no residues. Do not use anti-yellowing shampoo and do not apply too much product, to avoid unwanted reflections.
Ingredients:
Aqua-water, Glycerin, Metoxy Isopropanol, PVP, Carbomer, Triethanolamine, PEG 75 Lanolin, Oleth 20, Sodium Benzoate, Parfum, Basic Blue 99, Basic Yellow 57, Basic Red 76.